dfwcre8tive wrote:

willyk wrote:Too many pessimists on this string...

Will Uber ride off to Dallas with its headquarters?

As cost-cutting pressures mount, speculation intensifies that Uber could move its San Francisco headquarters to lower-cost Dallas.

https://www.bizjournals.com/sanfrancisc ... rters.html

Two weeks after cutting 3,700 jobs, Uber slashes another 3,000, closes an SF office


https://www.sfgate.com/news/editorspicks/article/Uber-job-cuts-layoffs-offices-closed-15278127.php

The 6,700 jobs are equal to 25% of the San Francisco-based company's global work force. Uber is also shutting or consolidating 40 offices around the world; its Pier 70 office in San Francisco is set to close.
Uber Lays Off Another 3,000 Workers, Bringing This Round to 6,700
Uber is reportedly still moving ahead to consolidate workers into its swanky new offices in Mission Bay, adjacent to the Chase Center. But 500 workers who have been in offices on Pier 70 nearby will be moving in first as the company says it will close that office entirely
As of May 12, Uber had only indicated that 52 of its initially announced 3,700 job cuts were in the Bay Area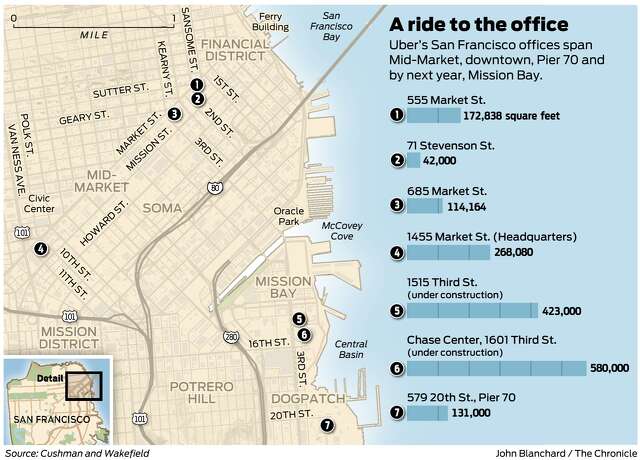 The pier 70 offices look amazing. But before the covid-19 lockdown, google was in talks to lease 1.5 million square feet of office space there, on top of the 1.9 million they currently lease in San Francisco alone.
And Pier 70's future currently under construction