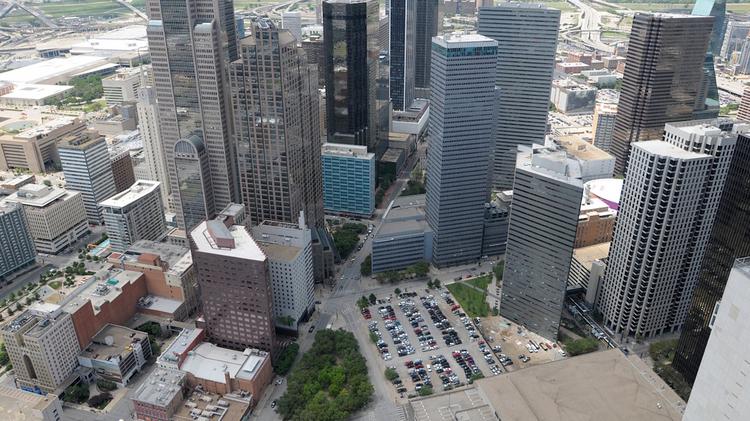 It's been a while since I had heard anything about this park, and lo, earlier this month there was an article in the DMN. How did I miss that?!
A former A. H. Belo Corporation chairman's foundation is offering to build downtown Dallas a new public park at no cost to taxpayers.

Park Board President Max Wells announced Thursday that Robert Decherd's Parks for Downtown Dallas agreed to pay $15 million to build the park at Pacific Plaza. The offer could bury a competing proposal supported by political and business heavyweights to construct a 1,500-space underground parking garage that would be topped by a park on the site.

Decherd's foundation has offered to give the city $44 million in cash and land for four downtown parks. But first, the city would have to commit $35 million in matching funds.
The move also means the park could be completed quicker because construction won't have to wait for the city to issue bonds. Sims, who had opposed the parking garage plan, said the expedited construction was "the true catalyst."
http://www.dallasnews.com/news/downtown-dallas/2016/12/01/foundation-offers-pay-full-cost-downtown-dallas-park-rivals-vie-site